Learn – Explore – Connect – Conserve
Community hiking for new or long-term residents who are ready to learn more about our local Bitterroot nature. ​
We're incredibly lucky to live, work, and play in the Bitterroot Valley! Join our Trails & Tributaries excursion and you can:
Learn about local nature topic by topic – birds, wildflowers, waterways, and more.
Explore the Bitterroot
Connect with old and new friends
Become engaged as a Partner in Conservation
Ready to join us? Fill out the form below to join our next Trails & Tributaries outing.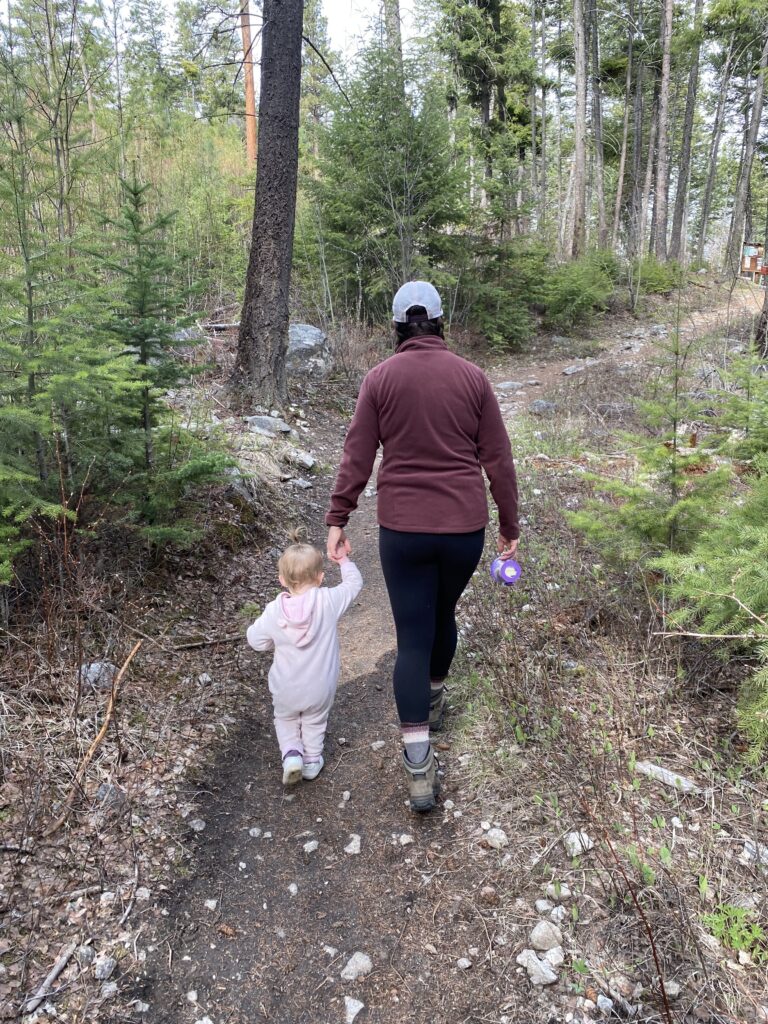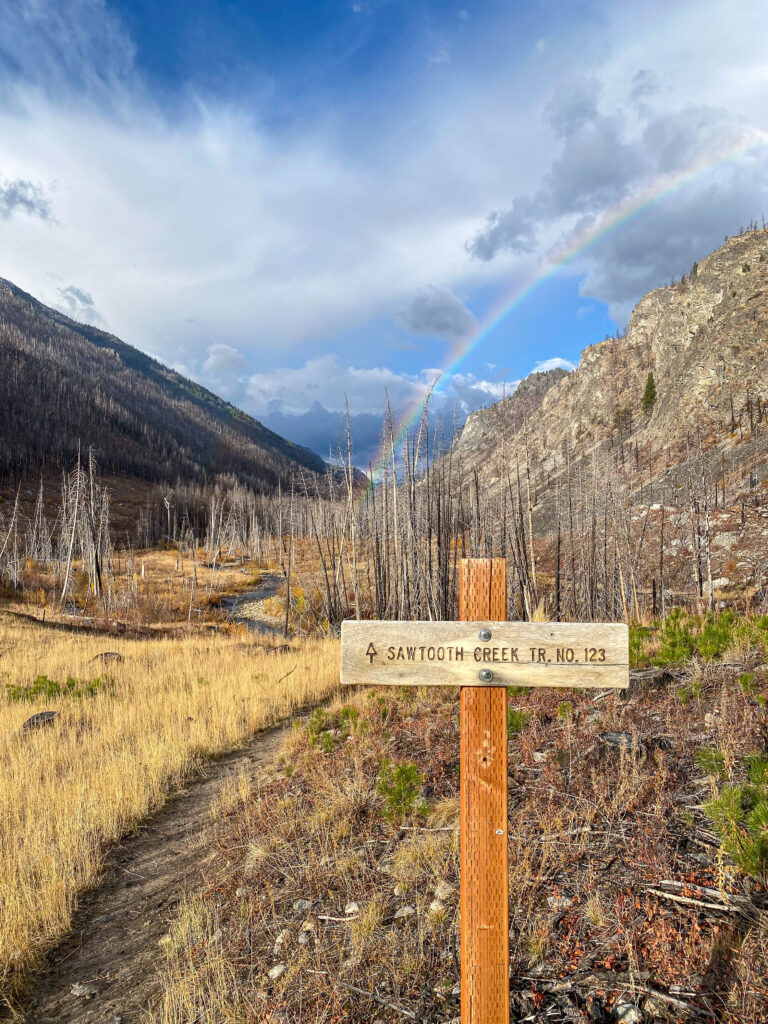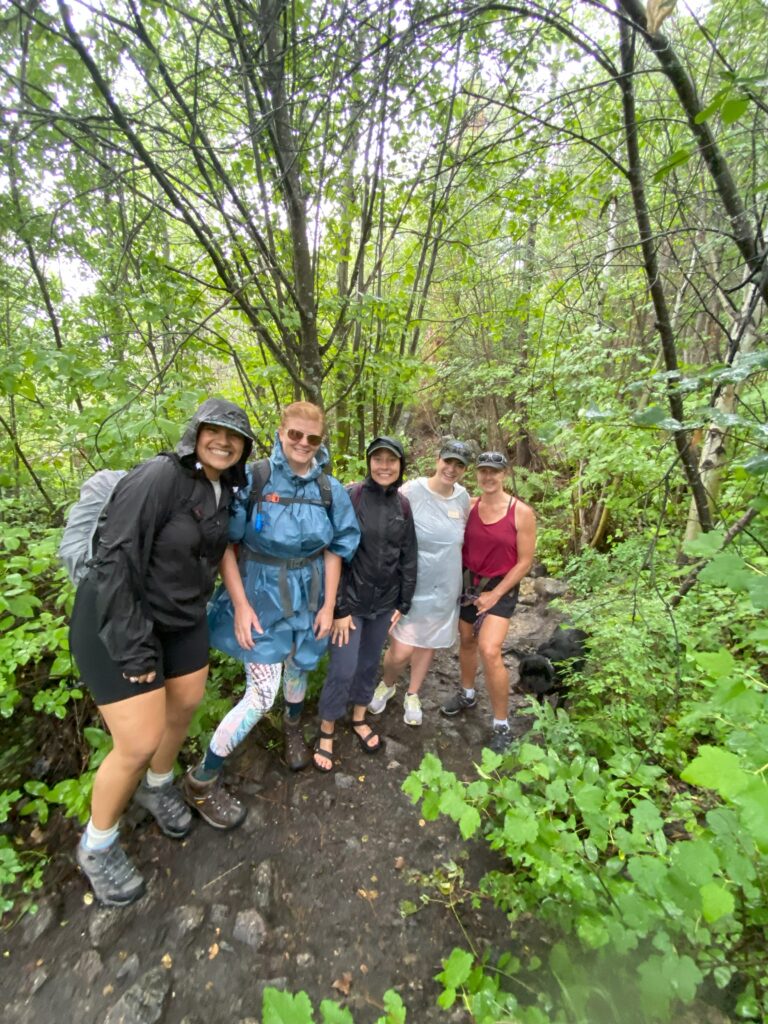 Upcoming Outings​
​July 1 – Lake Como and Bitterroot Irrigation
Start Time: 10am
Hike Description: Choose between 6 or 9 miles. This hike is mostly flat, and features wildflowers, lake views, a small stream crossing, and a waterfall.
Kick off trail season with this iconic Bitterroot hike! Join Heather Barber, Executive Director of the Bitterroot Water Partnership, to learn about BWP, irrigation in the Bitterroot, and the role Lake Como plays in it.
July 22 – Bear Creek Overlook and Native Plants
Start Time: 10am
Hike Description: About 4.75 miles round trip. This hike steadily gains about 1,100 feet in elevation, making it similar in grade to Blodgett Canyon Overlook.
​Join naturalist Ser Anderson, of Montana Natural History Center, for this wildflower walk! Ser will help you identify and learn about native plants on your way to the top of the overlook, where you will take in sweeping canyon views. This is one you don't want to miss!
August 5 – Teller Trail and Riparian Habitats
Start Time: 10am
Hike Description: An easy, flat, 1.5-mile loop.
What exactly is a riparian area? Nicole Ballard, Education Director at Teller Wildlife Refuge, will take you and the whole family on a stroll to answer this question! Immerse yourself in a riparian habitat, learn about the wildlife that lives there, and enjoy the sights and sounds of the river the whole way.
August 26 – Lee Metcalf and Birding BAsics
Start Time: 10am
Hike Description: An easy, flat trail. Between 1-2 miles
Join Becky Peters of the Bitterroot Audubon Society for a morning of birding basics! Becky will take you on a leisurely walk to identify up to 45 species of local birds. You'll walk past multiple ponds, through streamside habitats, and next to the Bitterroot river. If you own a pair of binoculars, we encourage you to bring them!
September 24 – Camas Lake and Alpine Fishing
Start Time: 9:30 am
Hike Description: Moderate, 5.5 mile out-and-back hike.
Wrap up the season with an exciting opportunity to hike and fish all in one morning! Luke Hayduk, of Bitterroot Backpacking, will lead us up the trail while teaching us the geological story of the Bitterroot mountains and a brief history of the area. When we reach the lake you can sit back and enjoy a snack, go for a swim, or break out your rod and enjoy some alpine fishing with BWP's resident anglers, Joey Krecji and Alex Hibala! If you do not have your own fishing gear please let us know and we will try our best to assist you.
Participant Limit: 10 Hikers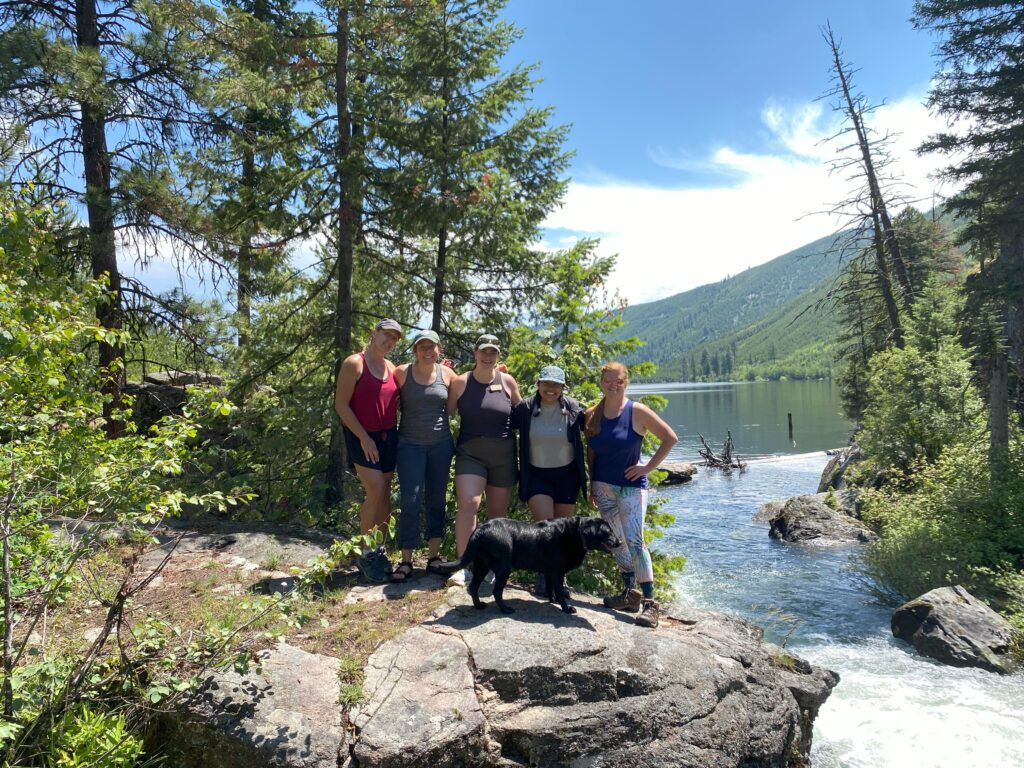 Learn – Explore – Connect – Conserve
Please complete the form if you're interested in joining one or more T&T Hikes.
Or, contact rachel@bitterrootwater.org with questions.