We are grateful for our incredible staff, board members, and volunteers that lead and support our efforts.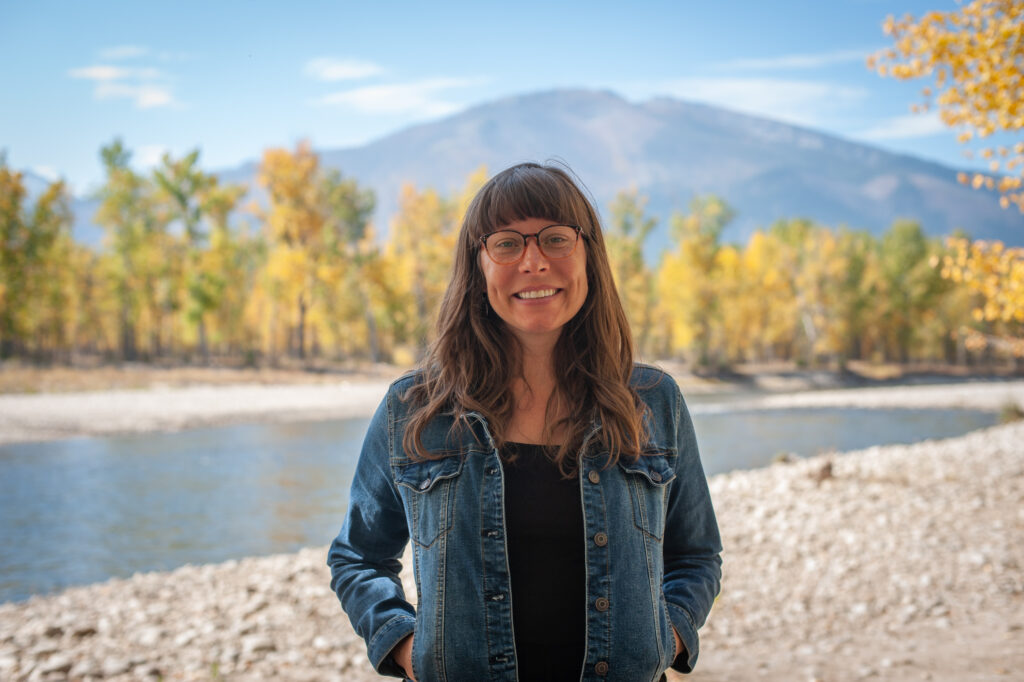 Heather Barber, Executive Director
Heather joined the Bitterroot Water Partnership in 2010. Hailing from Wisconsin, a water-wealthy state, she is acutely aware of the need to promote a healthy watershed in the Bitterroot Valley. She enjoys working with landowners to get restoration projects on the ground and partnering with educators to enhance youth exposure to natural resource education. Her love of rivers came from time spent fishing the Wisconsin River with her dad. She holds a B.A. in Environmental Studies and Sociology from the University of Wisconsin at La Crosse. Heather enjoys spending time outdoors hiking, camping, and fly fishing. When she's indoors she's most likely working on a new project in the craft room or in the kitchen.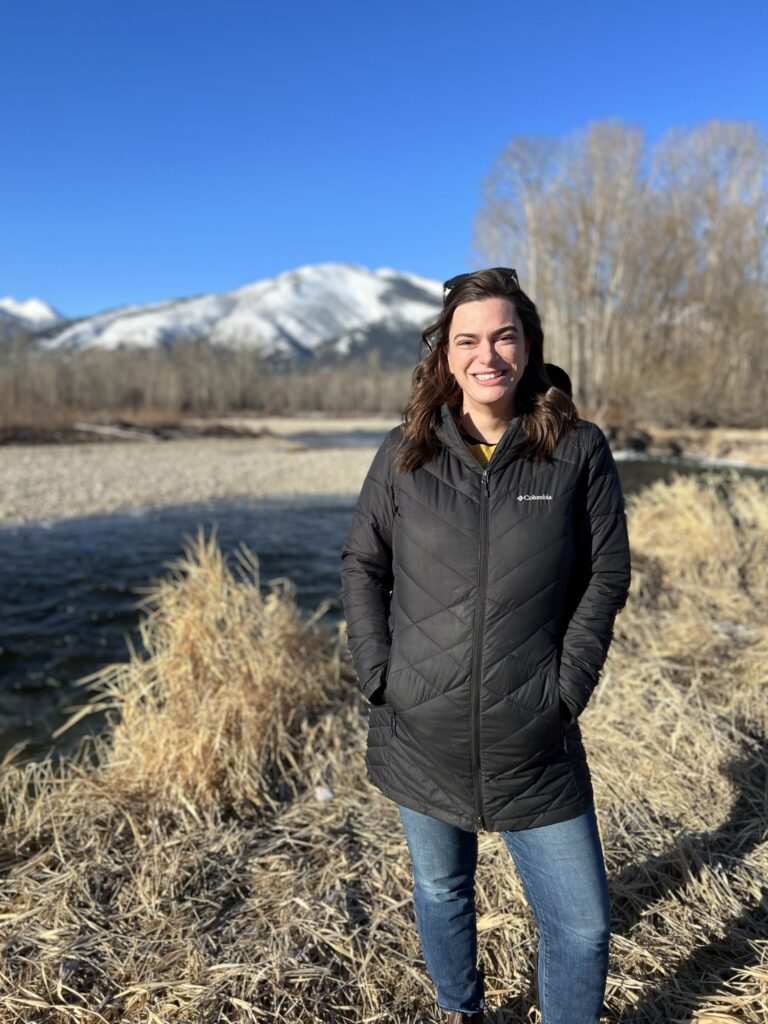 Rachel Jensen, Development Coordinator
Rachel was raised in the Seattle area, she grew up with a love for her rainy home, spending many weekends camping, hiking, skiing, and exploring the area around her. It wasn't until she moved away that she realized how special it was to grow up with so much access to these spaces. She graduated from the University of Montana with a BS in Community Health and minors in nonprofit administration and global public health. It was during this time that she developed an affinity for nonprofit work, spending time with many different organizations including Boys and Girls Club, Make-A-Wish, and Girl Scouts. These days, Rachel enjoys running, reading, and exploring our local trails and parks with her husband and daughter.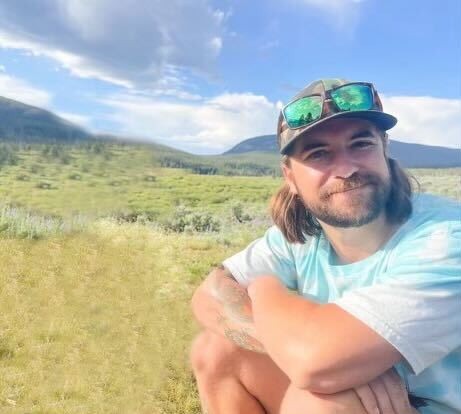 Joey has developed his appreciation for the outdoors during his childhood experiences fishing, hiking and mountain biking. As many are, Joey was drawn to the allure of Montana the first time he stepped foot here years ago. After finally making that dream a reality, he wanted to immerse himself in the vibrant community of the Bitterroot Valley and the Water Partnership was a perfect fit. When he's not greeting visitors in the office, you can usually find him standing in a river waving a stick or making delicious pizza creations with his fiancé.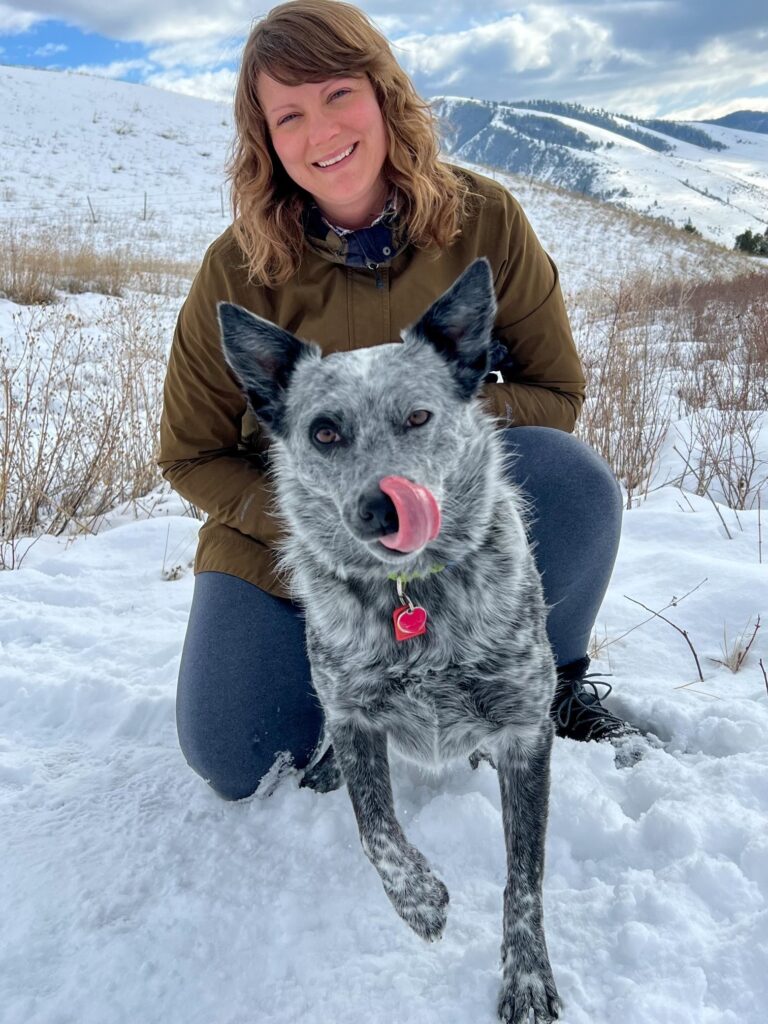 Meagen first discovered her love and appreciation for the natural world as a youngster growing up in the wild, verdant spaces of Michigan's Upper Peninsula. Inspired by the intricacies of nature and the interconnectedness of people and ecosystems, her approach to conservation aims to support and enhance both natural resources and the communities that rely on them. Since 2018, Meagen has been assisting landowners and managers with the development of creative solutions to land health questions on working lands in the West. Through her work, she focuses on collaboration, employing adaptive management, and planning for a changing climate while supporting sound science and livelihoods. She holds a B.F.A. in Textile Design from Finlandia University and will complete her M.S. in Environmental Science & Management with a focus on Ecological Restoration from New Mexico Highlands University in 2023. In her free time, you'll find Meagen somewhere outdoors – in the garden, pursuing her lifelong quest to find the best camping spot, or wandering the trails of Montana with her husband and dog, Reba.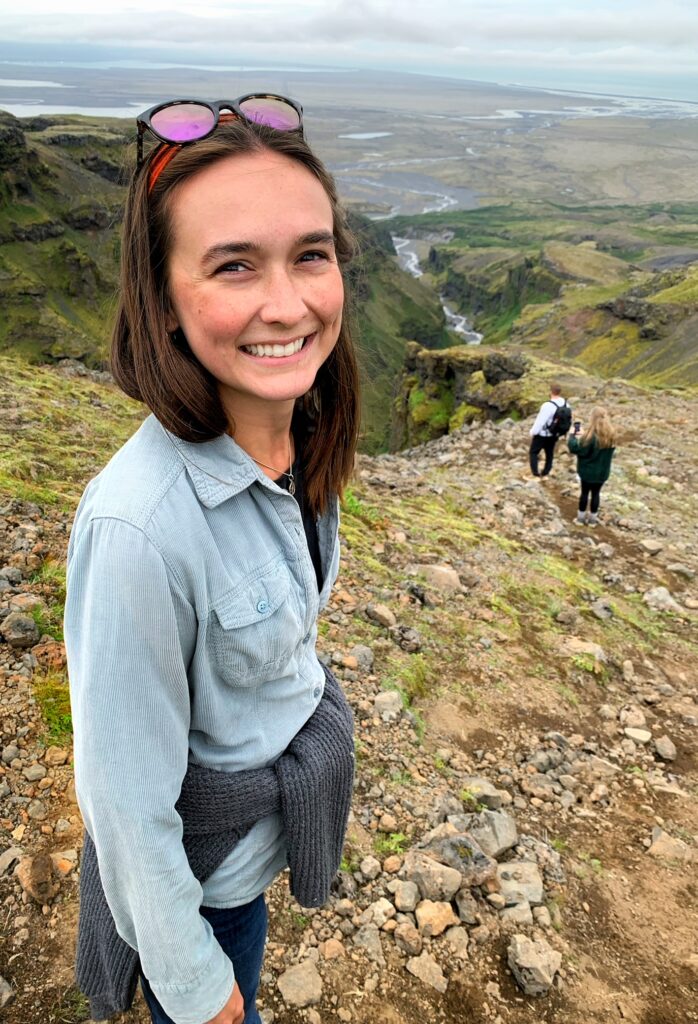 Alex Ocañas, Community Engagement Coordinator
Alex first developed her respect for the natural world as a child in Washington, where student lessons included raising crawfish and field trips were taken to local fisheries. Her first steps into the conservation field were as a restoration volunteer, field trip guide, and eventual program coordinator at a Blackland prairie reserve in North Texas. After earning her degree in Biology and Spanish, she served as a AmeriCorps member with the USFWS, helping to engage communities in monarch conservation. After this switch to a more human-focused approach to conservation, she received her MS in Resource Conservation (conservation social sciences) from the University of Montana. Now, her passion is connecting people to conservation pathways and, of course, backpacking, camping, photographing, exploring, and baking moderately tasty treats.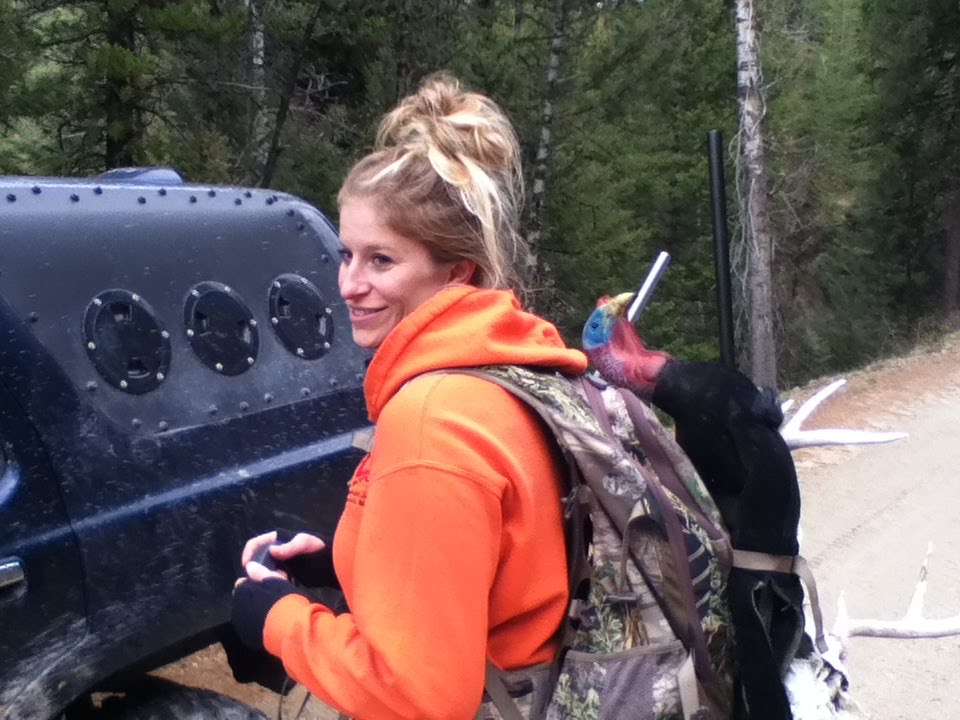 Becky Burg, Earth Stewardship Program Coordinator
Becky joined the Bitterroot Water Partnership in 2022 as the part-time Earth Stewardship Program Coordinator, but she has experience collaborating with the organization for many years while serving as an eighth grade science teacher in Hamilton, Montana. She has always appreciated their willingness to help teachers and students move outside of the classroom to learn about and experience the Bitterroot Watershed. Becky enjoys being outdoors with her family and is passionate about hiking, hunting, gardening, canning, and camping.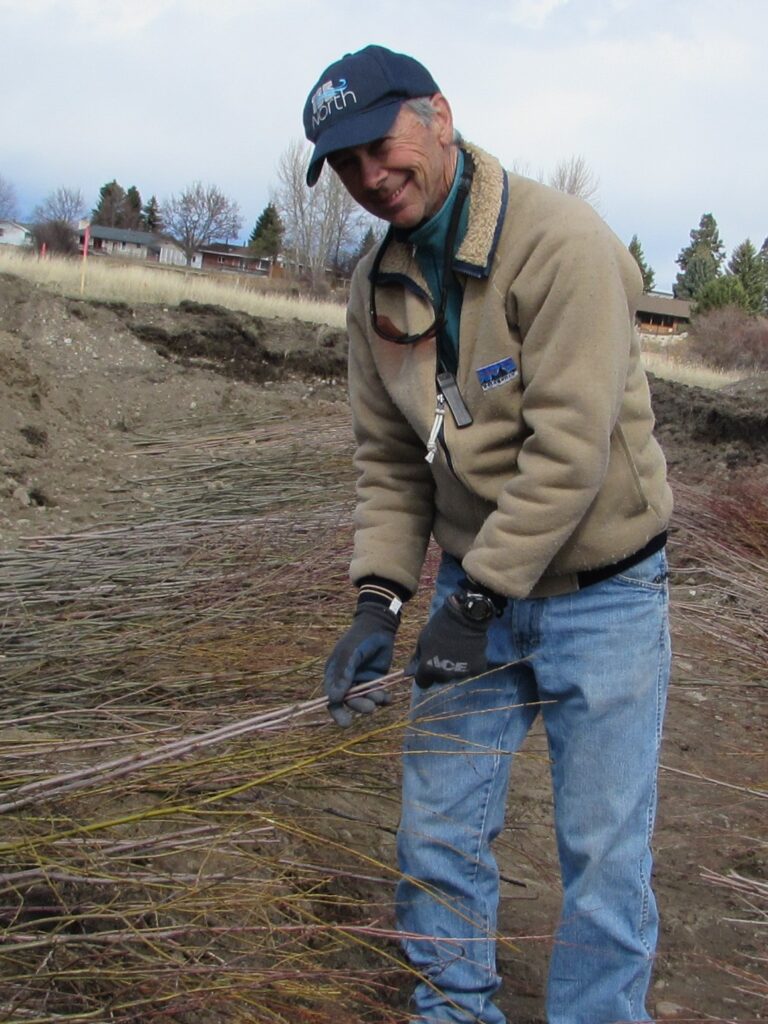 Growing up boating and fishing on the Great Lakes, Ed got frustrated when told he shouldn't eat the fish he caught due to mercury contamination. This provoked what has become a life-long interest in water and aquatic issues. After earning a B.S. degree in Resource Management at Environmental Science and Forestry in New York, Ed found himself living a dream, recreating and living amongst the Rocky Mountains in Wyoming, Colorado, and Montana. Ed deepened his commitment to water issues by earning a M.S. in Water Resources at the University of Wyoming and has worked for the U.S. Forest Service as a professional hydrologist for the last 17 years. He has been with the Bitterroot National Forest since 2001 and lives near Conner with his wife Lee.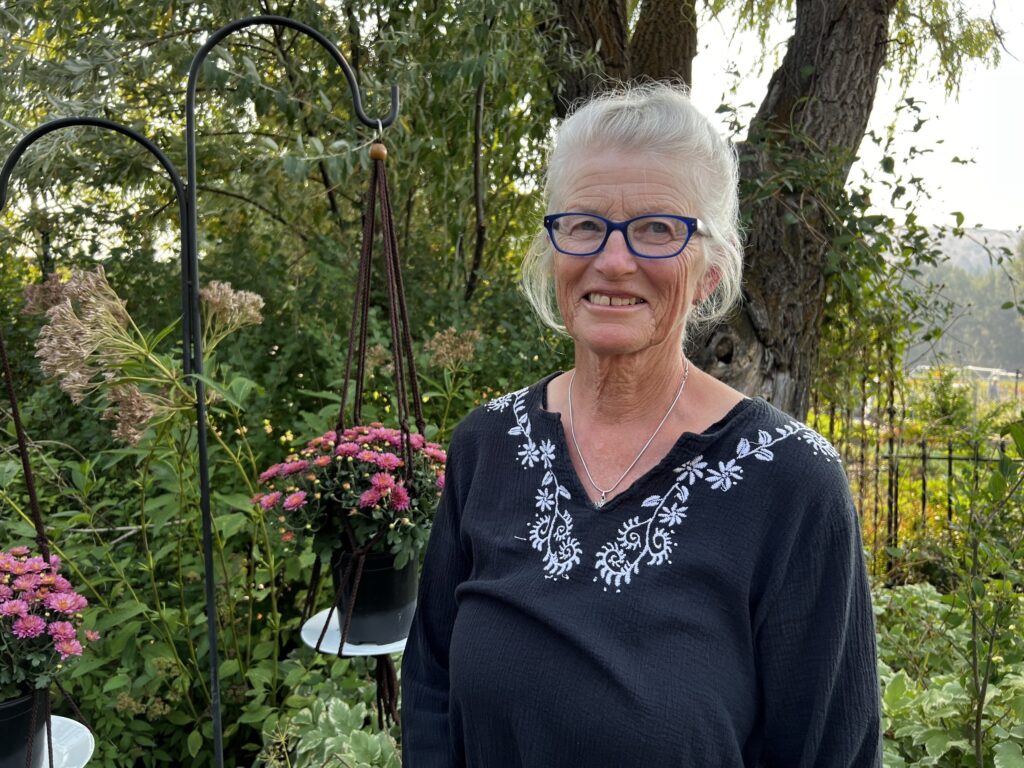 Estelle hails from Windsor, Ontario, Canada. When she was three her family moved to the United States, where she became a naturalized citizen at the age of eight. Estelle grew up on the East Coast but spent her summers in the Midwest on Lake Huron. Her family returned to the Detroit area for her final year of high school, and she received a Doctorate in Veterinary Medicine from Michigan State University in 1976. After a satisfying and successful career in her chosen profession, she retired to the Bitterroot Valley in 2011. It was a place that had stolen her heart the first time she visited in 1988 and she knew someday she would return. These days Estelle spends as much time outside in the Valley as she can, either hiking, fishing, gardening or – most often – with her camera. She is excited to be part of an organization that recognizes the importance of preserving the river that runs through it all. Estelle maintains that without water, nothing survives. She looks forward to doing her part in supporting this great organization's goals, which benefit all aspects of the community.
Scott was born and raised in the Midwest and happily landed in Montana after stints in the south and on the east coast. He's been drawn to Montana since his first visit and feels fortunate to finally be able to relocate here some time ago. Keen interests in science, fly fishing, and conservation make living here in the Bitterroot and participation with the Bitterroot Water Partnership a natural fit. Scott is pleased to support and endorse this great organization, and associate with the outstanding people who make the Water Partnership what it is.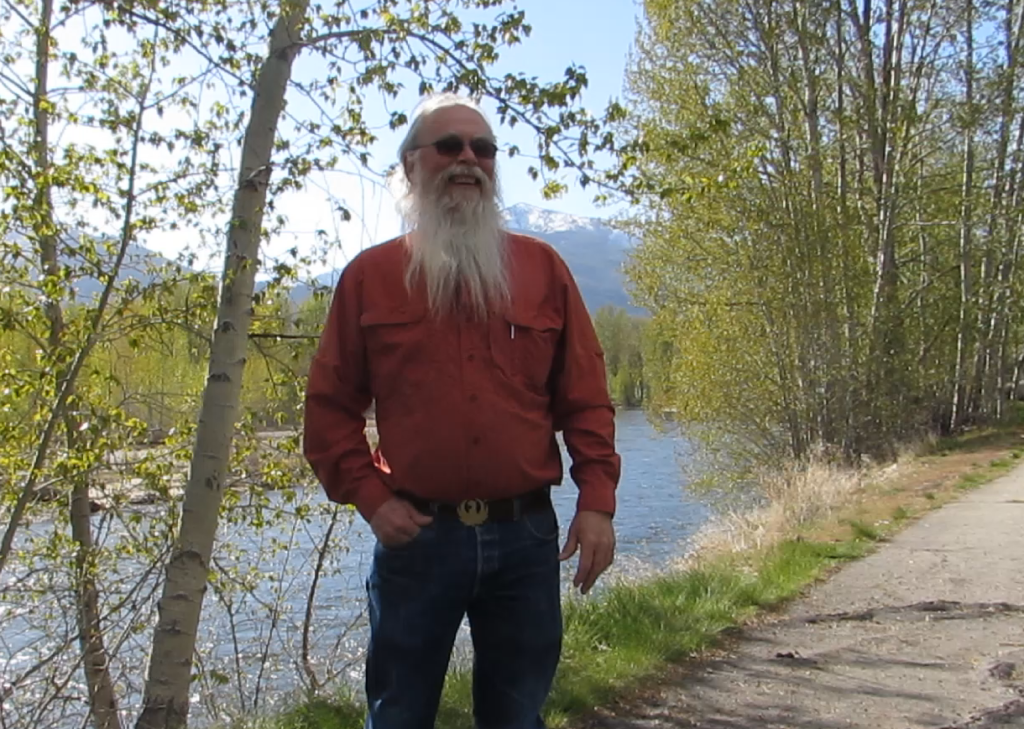 Doug was raised on a farm in southern Illinois and, after stints in Colorado and Washington state, moved to the Bitterroot Valley in 1998. He retired as a Principal Scientists from GSK in 2019. Since moving here, he has enjoyed the recreational benefits of the local river and been involved with its conservation by serving on the Boards of Bitter Root Trout Unlimited, Montana Trout Unlimited, and the Bitter Root Land Trust. He is excited to now be on the Bitterroot Water Partnership Board and working with the incredible staff and Board of this great organization.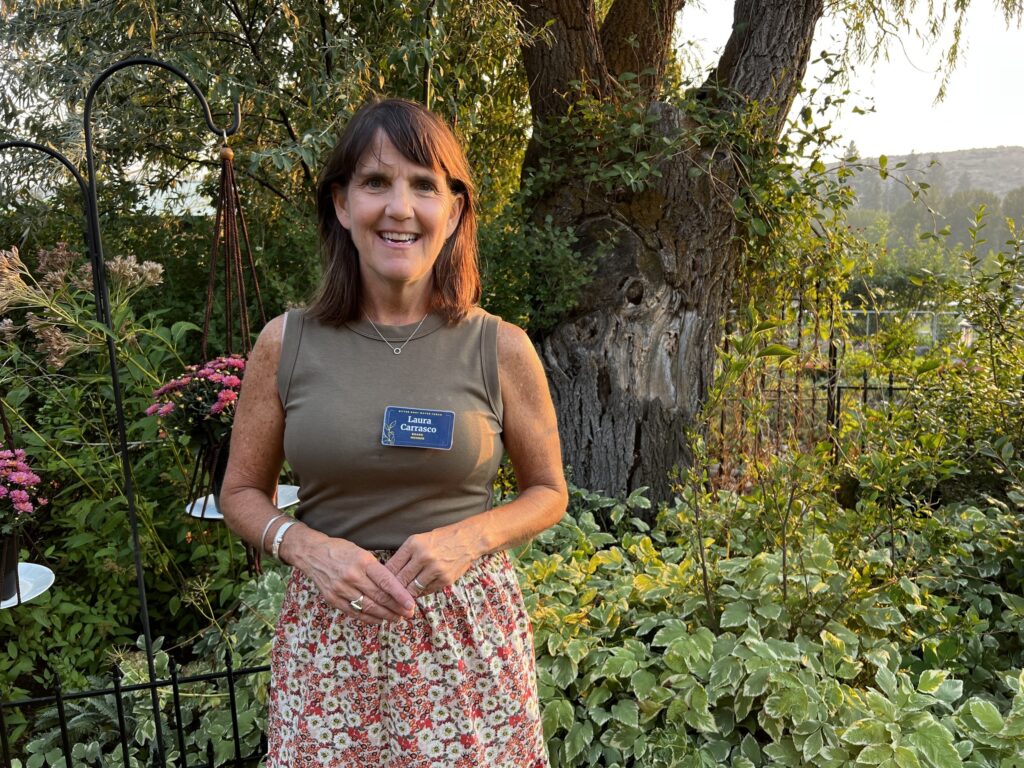 Laura is originally from upstate New York, she moved to the Bitterroot Valley to enjoy all the outdoor recreation the valley has to offer. As an avid skier, backpacker, hiker, and biker there is plenty to keep her busy. She began teaching at Corvallis High School in 1994, and aside from a 6-year excursion to Kodiak, Alaska, she has lived here since. Back in those early days at Corvallis High School, Laura was part of a team of teachers that began the Classroom Without Walls program. Almost 10 years ago she began another experiential science program called the Yellowstone Winter Ecology Project and became the high school Science Olympiad coach. After 27 years teaching in our local public schools, Laura continues to love her job; especially when she is engaging kids with real-world science that ignites a passion for conservation and stewardship of wild spaces.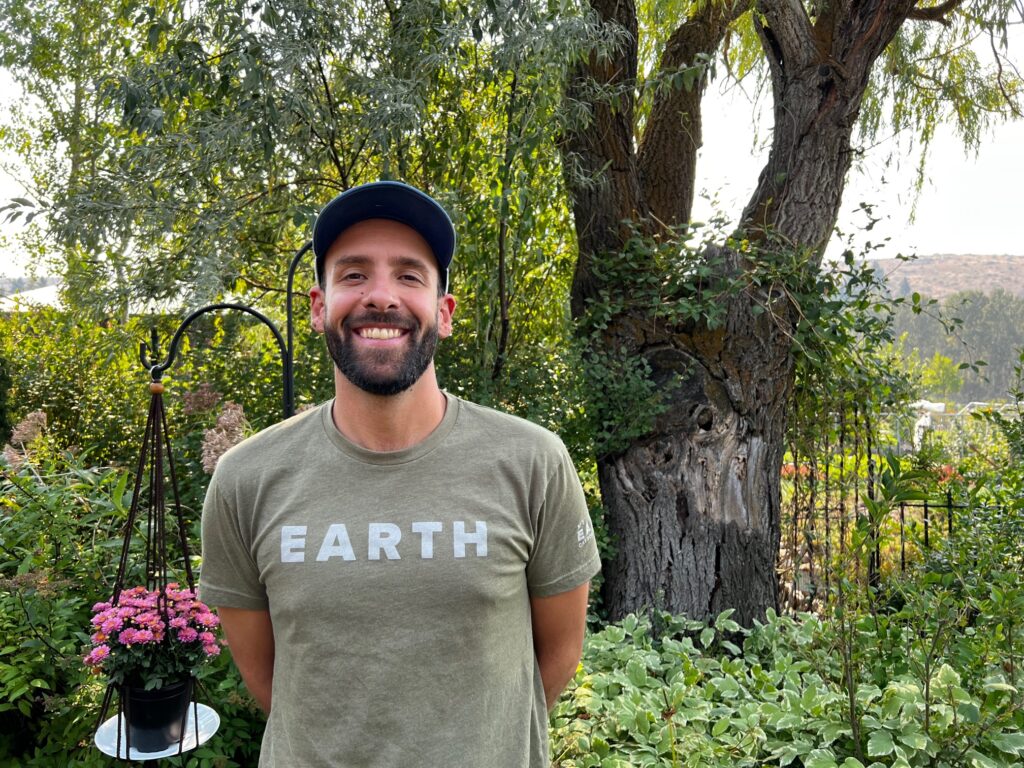 Alex was raised in the foothills of Colorado and has been a Montana flyfishing guide since 2006. Since graduating from the University Of Montana in 2013 he has spent his summers guiding on the Bitterroot, Clark Fork, Big Hole, and Missouri Rivers. In the off-season he works for a nursery growing native plants for riparian reclamation. An avid fly fisherman he has followed trout and steelhead throughout Montana, the PNW and British Colombia. Passion for these fish has fostered a deep understanding of the importance of protecting the clean connected systems that support them. Alex joined the BWP Board to better support preservation of the unique fishery that is the Bitterroot River as well as fostering understanding between the different communities that rely on it. Protection of the habitat that underlies the valleys watershed is fundamental to what makes it such a special place to live.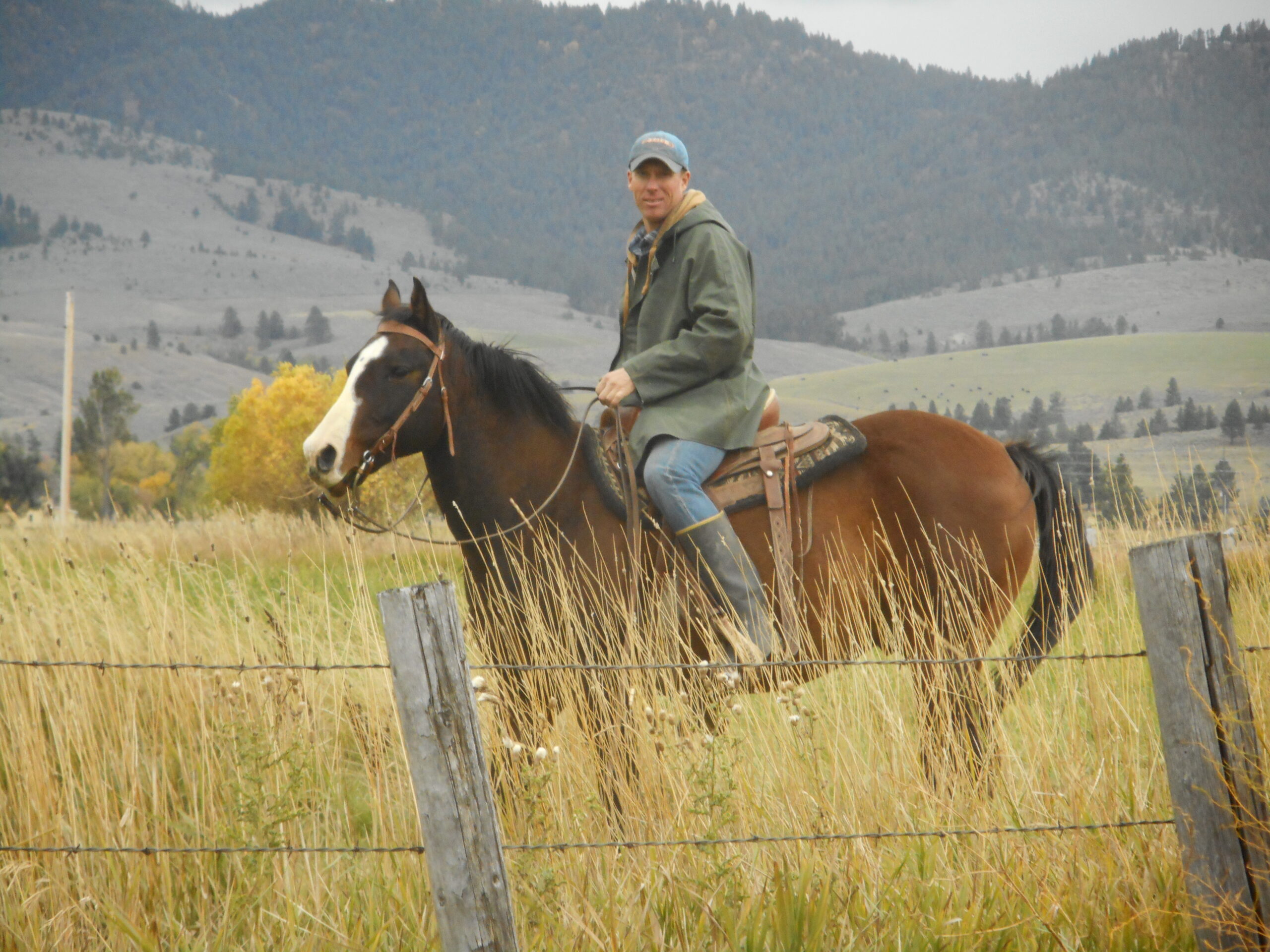 Andy Maki is a 4th generation farmer/rancher. His great-grandparents immigrated to the Bitter Root Valley in the late 1800's from Finland. He worked for the Forest Service in the summers during college and holds a BS in Ag Business with a Minor in Economics from Montana State University. Andy worked 7 years as an Ag Credit Officer before returning to the family ranch. He holds a deep love for the open spaces in this valley and is disturbed by the changes he has seen in his lifetime. He feels keeping working farms/ranches intact benefits our economy, our environment, our wildlife, and our culture. Andy views the Water Partnership as a platform for the members of this community to foster a greater understanding of the watershed that we all use and depend on, and to come together with Win/Win solutions where all stakeholders benefit. He looks forward to being part of this organization and learning new ideas and new perspectives as well as sharing his own.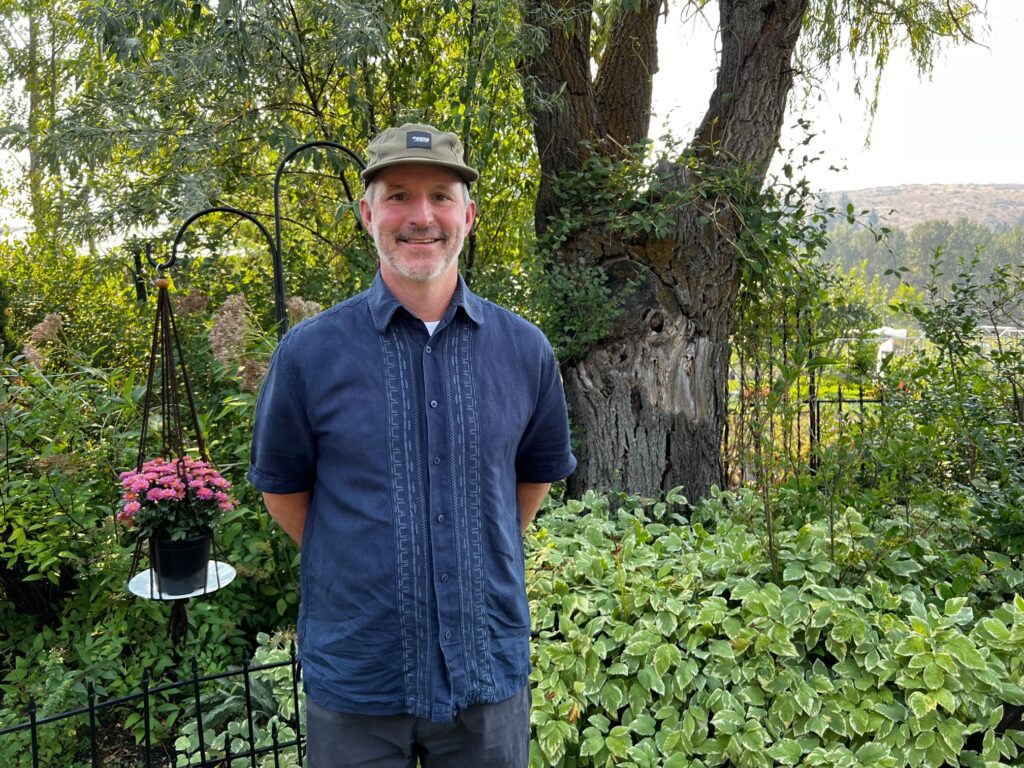 Jim works as a microbiologist at Rocky Mountain Laboratories and as an adjunct professor of microbiology at the Bitterroot College – University of Montana, but he first came to the Bitterroot Valley in 1992 to teach Biology and Chemistry at Corvallis High School. As an educator, he developed experiential education programs which engaged students in the study of local watersheds, public lands, and wilderness. His interest in water and wilderness started at a young age on visits to his grandparents in rural Montana, fishing small streams and lakes with his grandfather. He believes the work of BRWF is essential to the health and use of all Bitterroot water, especially as the valley population grows. He holds a B.S. in Biology/Chemistry/Secondary-Education from the University of Michigan-Ann Arbor, and a M.S. from Montana State University – Bozeman. When not working he enjoys hanging out with his family – traveling, making music, skiing, biking, hiking, and boating of all kinds.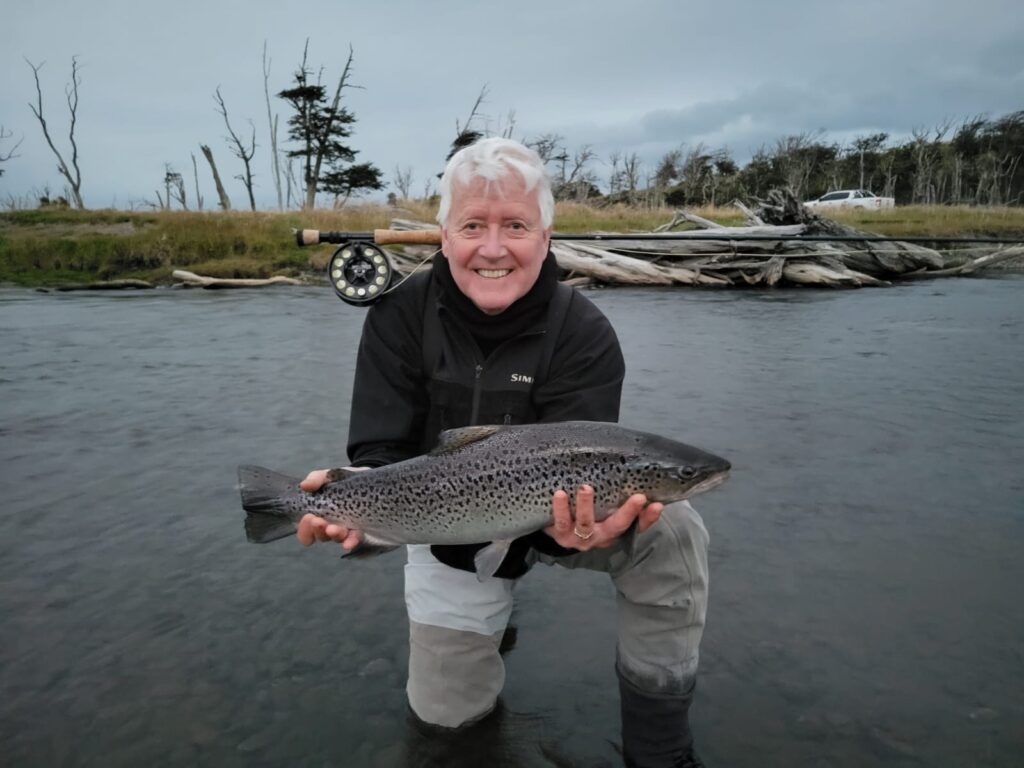 Bob Miller
Bob has been in Private Wealth Management with Morgan Stanley since 1986. He takes great satisfaction in assisting his clients in achieving their financial and retirement goals. Bob grew up in Southern California and attended UCLA where he received a BS degree in Psychobiology. In 2004, Bob, along with his wife and two children, traveled through Montana following the Lewis and Clark trail. Their stop in the Bitterroot to visit friends and fly fish the Bitterroot was all it took to commit to a lifestyle change. In 2005, they began their transition and are now glad to have called Hamilton home for many years. Bob is extremely passionate about fly fishing and has been involved with organizations such as the South Bay Fly Fishers, The Fly Fishers of the Bitterroot, Trout Unlimited, and Casting for Recovery. Recognizing the importance of a healthy river and stream ecosystem, Bob has been a staunch supporter and volunteer of The Bitterroot Water Partnership and joined the Board in 2023 to better serve in promoting the goals of this essential organization. When not working with his clientele at Morgan Stanley, Bob is either working on the acreage he calls home or out fly-fishing somewhere.