2023 bitterroot river clean up is
Saturday, august 12
There's no better way to close out our summer River season than to join this grand river stewardship event. Pick your site, sign up in the form below, and clean up your section at anytime on August 12!
Each year, community volunteers rally to clean thousands of pounds of trash from our Bitterroot River. Volunteers sign up to cover walking or floating sections of the river from Sula and Painted Rocks to the confluence at the Clark Fork in Missoula.
Sign up for your section today!
And, click HERE to enter our raffle to win a Guided Bitterroot River Fishing Trip!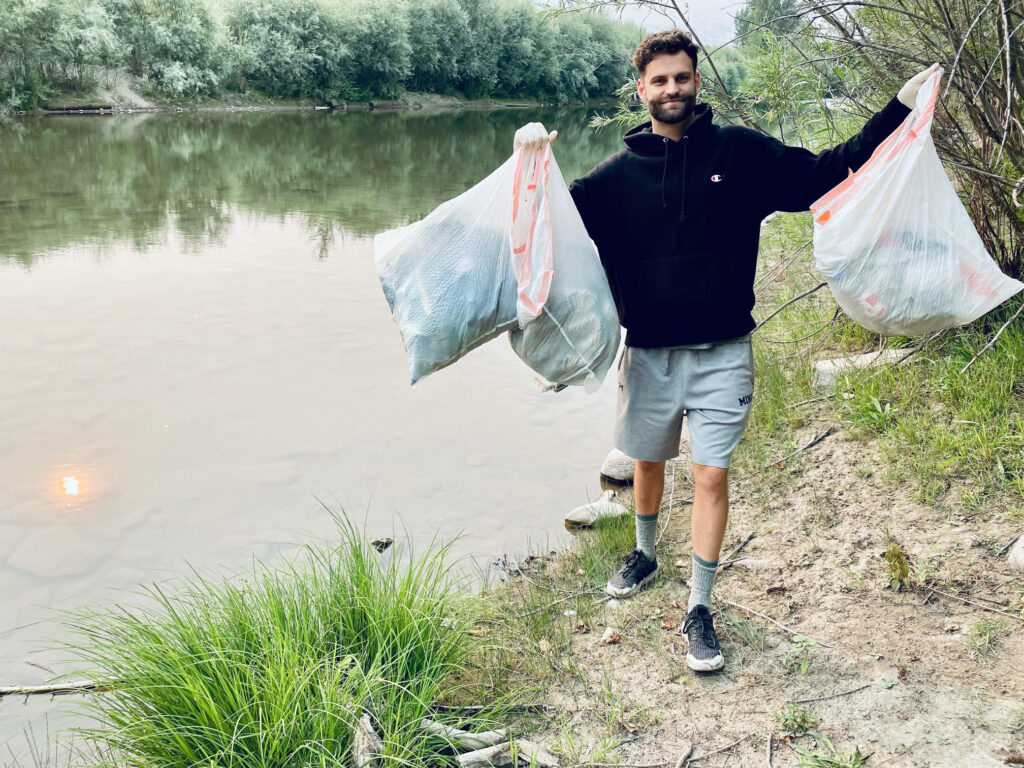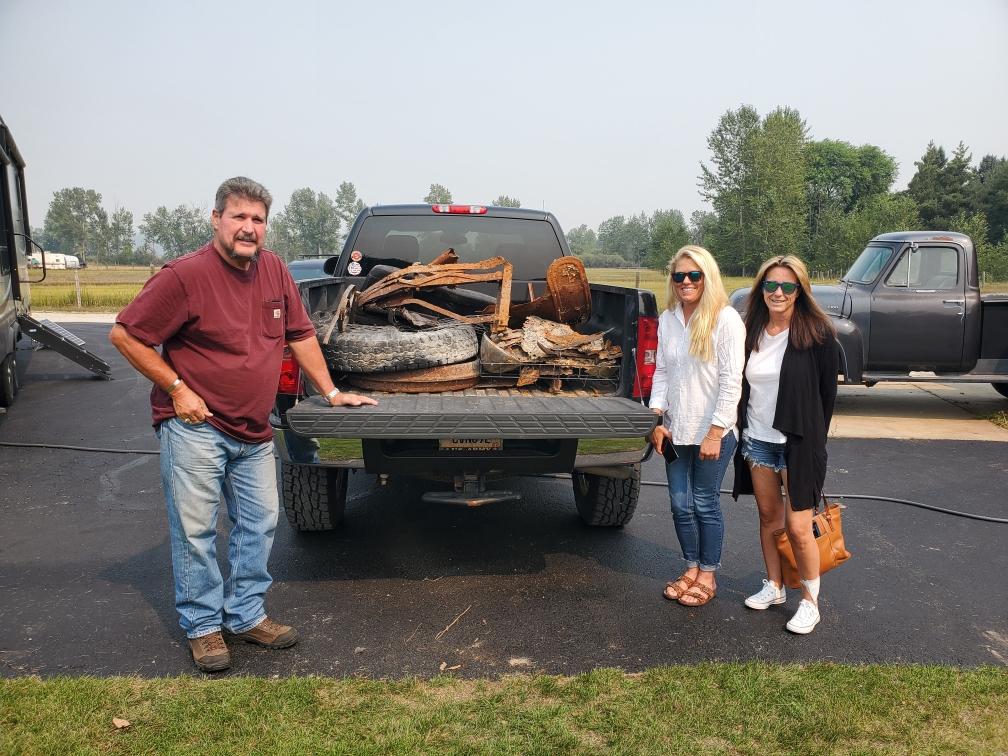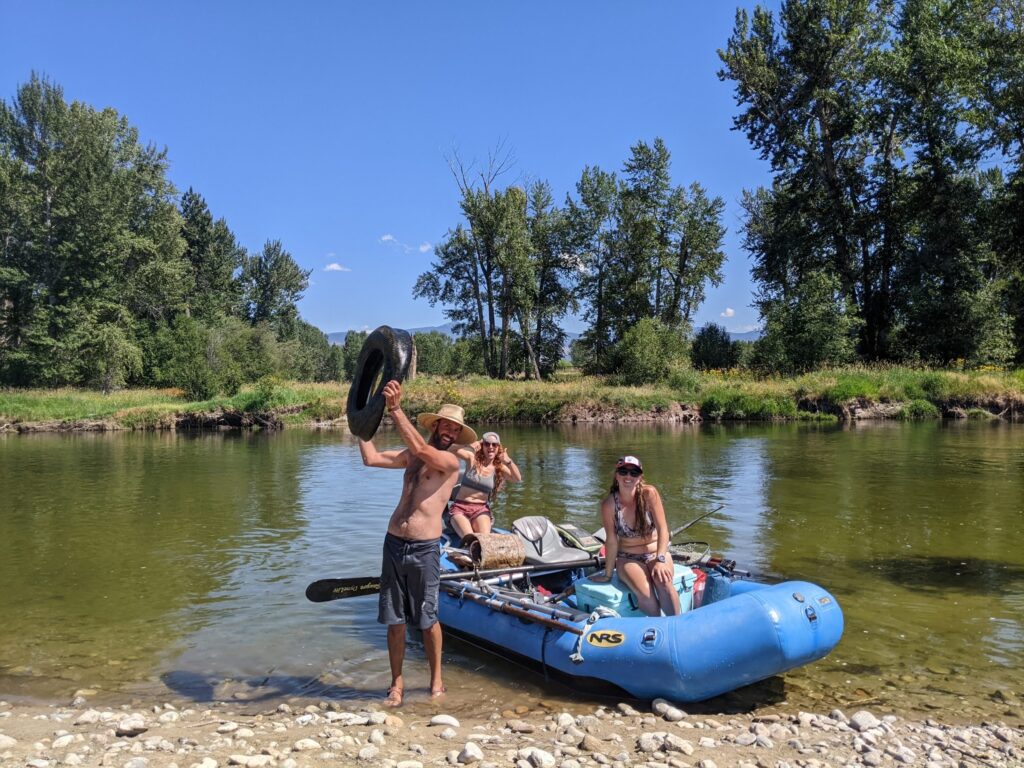 How it Works
STEP 1 – Sign Up:
Use the map to decide which stretch you would like to clean. Click on the sign up link under each specific site to fill out our volunteer sign-up form. Filling out this form helps us keep track of our total participation and impact!
STEP 2 – Get Ready:
Gloves and trash bags will be available for pickup at the Water Partnership Office – 162 S 2nd St., Hamilton. Available two weeks leading up to event. Feel free you use your own trash bags.
STEP 3 – Get out there & Clean up!
Cleaning Up
Visit your river site anytime on Saturday, August 12 & get to cleaning! If you'd rather clean up on Thursday or Friday before the community event, that's OK, too.
Enter our Best Trash Contest
Take pictures of yourself or your companions as you clean up – share them with us! And, be sure to take photos of the silliest or gnarliest trash you find. Submit those photos by text or email to win our prized 'BEST TRASH' award and cool Water Partnership Swag. Please submit your photos by Sunday, August 13.
Trash Drop Off
LARGE TRASH/LOADS: Must be dropped off at Hamilton's Kiwanis River Park. Here you will find a 10-yard dumpster. Volunteers will be there to help.
SMALL TRASH/SINGLE BAGS: Can be disposed of at your home dumpster, at our large dumpster at Kiwanis Park, or at a special dumpster at Brigand Taphouse in Darby.
STEP 4 – CELEBRATE! WITH LOCALLY-BREWED BEER & GOOD FRIENDS!
Join us from 5 and 8 PM on Saturday, August 12 at Brigand Taphouse in Darby to meet other volunteers and celebrate our achievement together!
CHOOSE YOUR SITE
Use this map to find a floating or walking section, click the site you'd like, and then use the sign up LINK under each site name to claim your spot!
Or, click on this link to sign up for your site.
You are responsible for your own transportation for both walking sites and floating sections. If your favorite float or walking site is not listed, please let us know and we will add it! Claimed sites are in grey.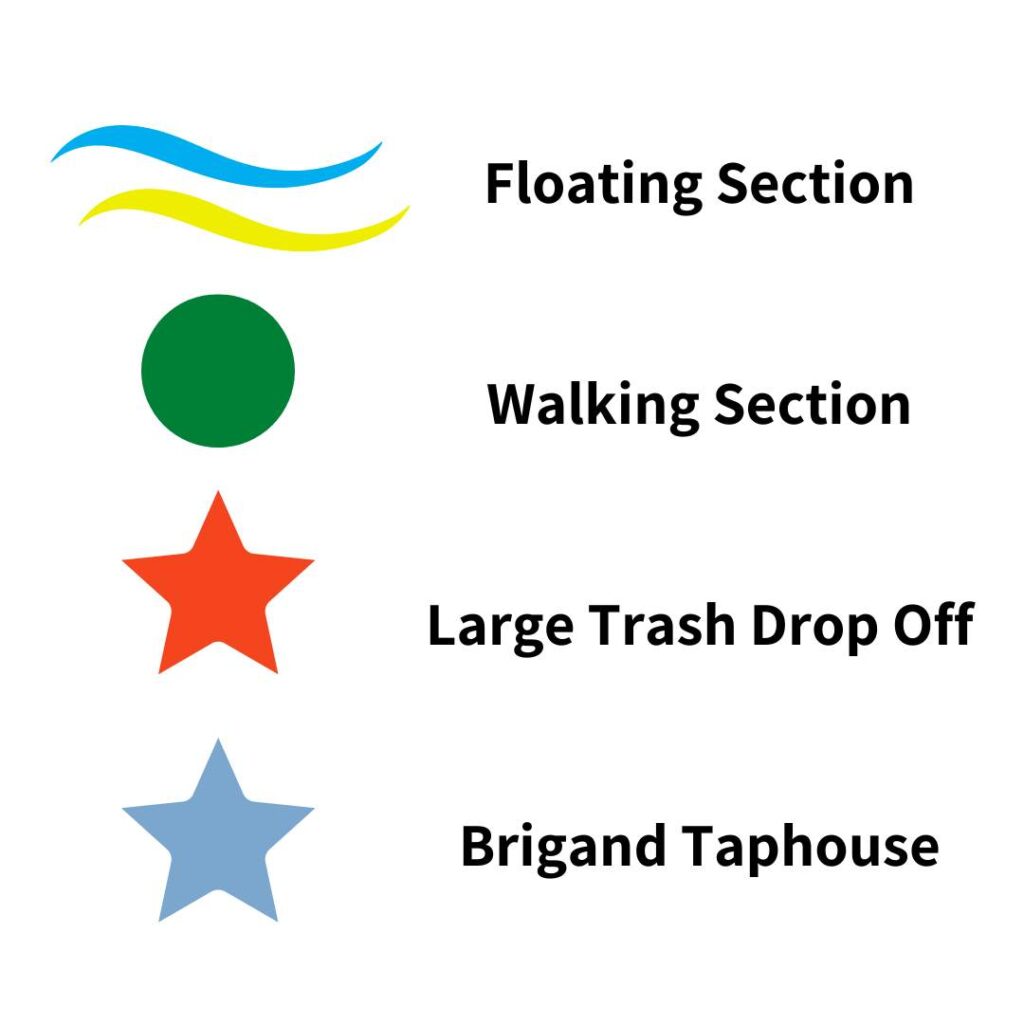 Generously sponsored by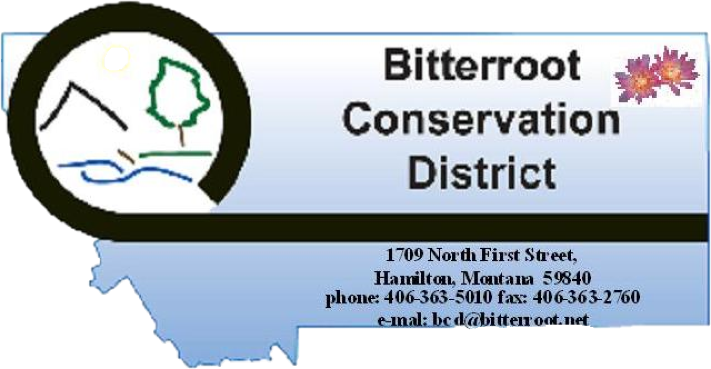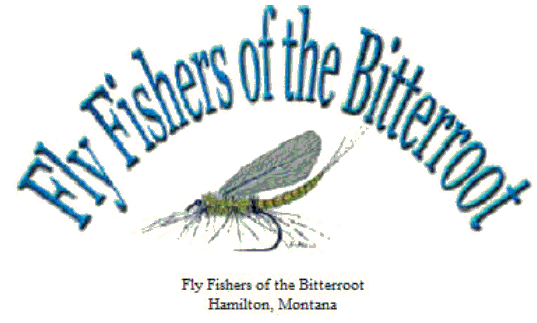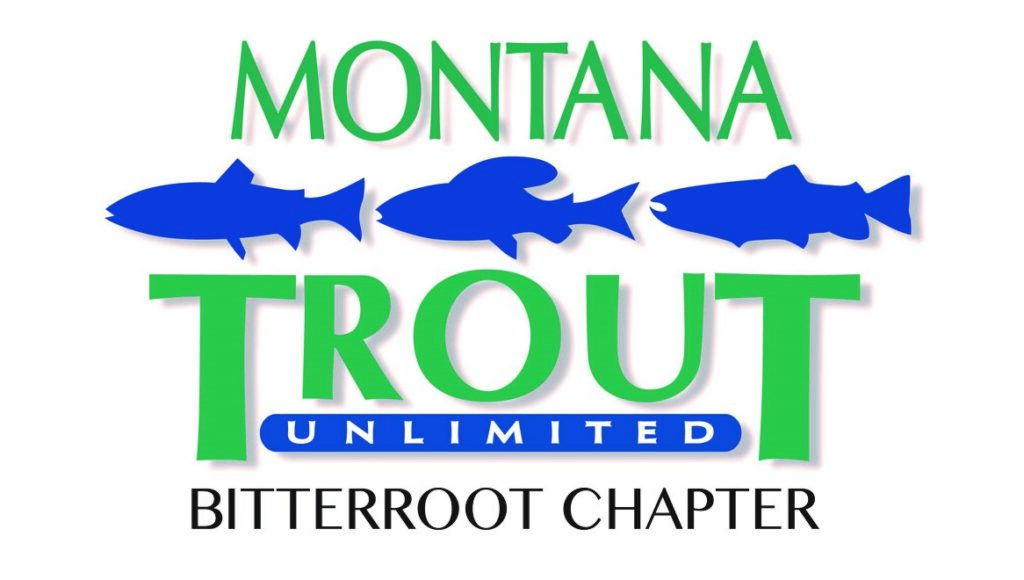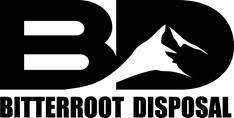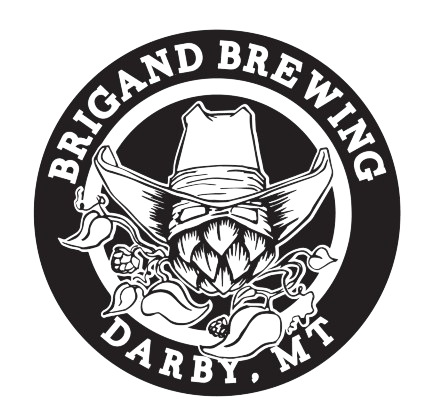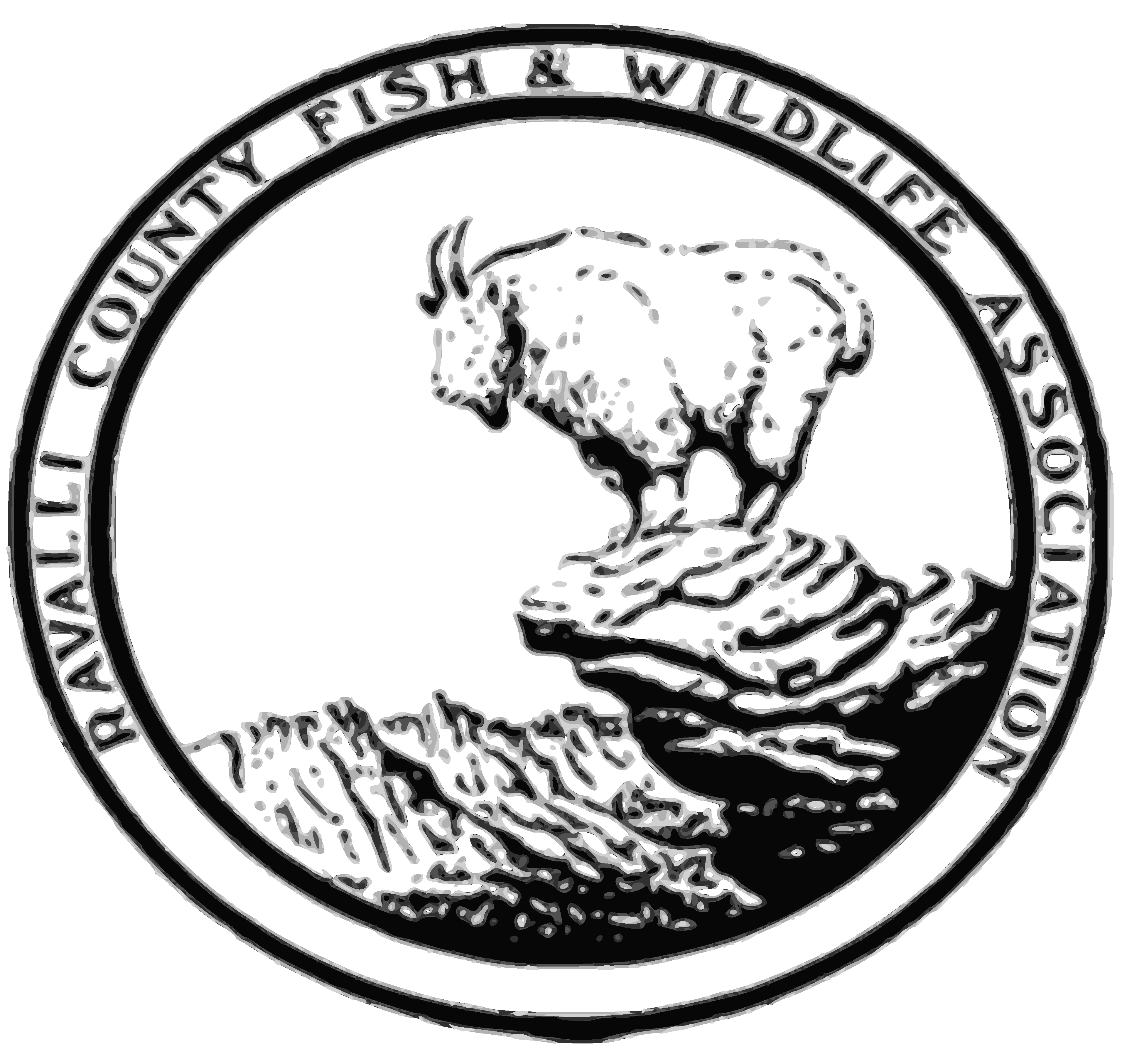 ENTER TO WIN: GUIDED BITTERROOT RIVER FISHING TRIP
Enjoy our beautiful Bitterroot River with a full day float trip for two, courtesy of Rick Thomas of Fly Fishing Always. As a true local, Rick knows these waters like no other and can help you land a fish whether you're a long-time angler or have never picked up a rod. This is the ultimate way to experience the incredible waters we work to protect and enhance. The winning ticket will be drawn in celebration of River Clean Up on Saturday, August 12!
Trip must be booked in the 2023 or 2024 season. Value: $570
We accept Cash or check for in-person purchases at our Office or Westslope Distillery – both located on 2nd Street in Hamilton. Online we accept debit card ONLY – we cannot accept credit cards for raffle purchases.